Sample for SCN Now to Preserve Future Soybean Yield Potential
Posted On

October 25, 2018
University of Minnesota Extension | Corn & Soybean Digest | 10/24/2018
Now is crunch time for row-crop producers: harvesting, hauling and drying the crop, fall tillage and perhaps fall fertilizer applications need to take place before the snow sticks around. With recent rain events leaving fields unfit for heavy machinery traffic now might be a perfect time to collect soil samples to monitor soybean cyst nematode (SCN).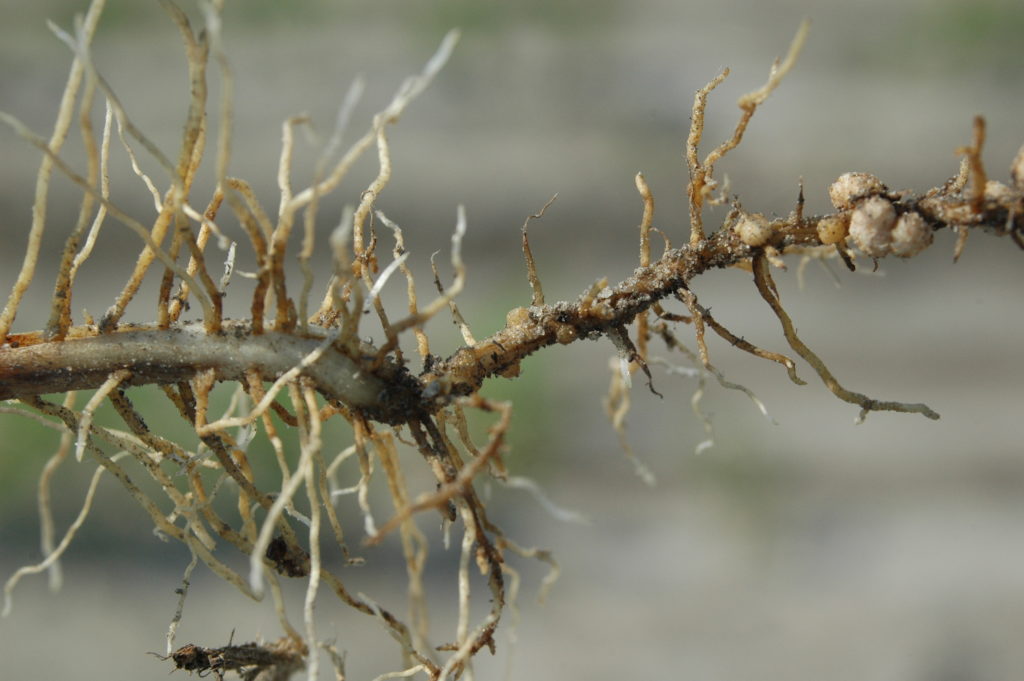 SCN is the top yield-limiting soybean pathogen and can cause up to 30% yield loss without obvious symptoms. Recently some SCN populations have shifted to overcome the most commonly available source of varietal resistance (called PI88788) resulting in higher SCN egg counts and yield losses. Knowing your SCN numbers is an essential component of an integrated SCN management strategy.
Collecting a soil sample for a first detection.
SCN is most likely to first move into a field by hitching a ride on equipment or in water or wind-blown soil. If you don't yet know whether a field is infested with SCN, focus on collecting soil cores from field entrances, low and frequently flooded spots, high pH spots and areas of the field where soybeans have lower than anticipated yields or mature earlier than expected. Collect 15 to 20 cores (1 inch diameter, 6 to 8 inches deep) in the soybean row where there are more roots and populations will tend to be higher and therefore detectable.